Reception services and security: People first, always
We push things further where traditional reception services and security stop. Our all-round professionals offer everyone they greet a welcome with a personal touch. They 'manage' the entire guest journey, from when guests arrive, until they leave the premises. Licenced security experts supervise and perform safety checks. But that's not all our people do.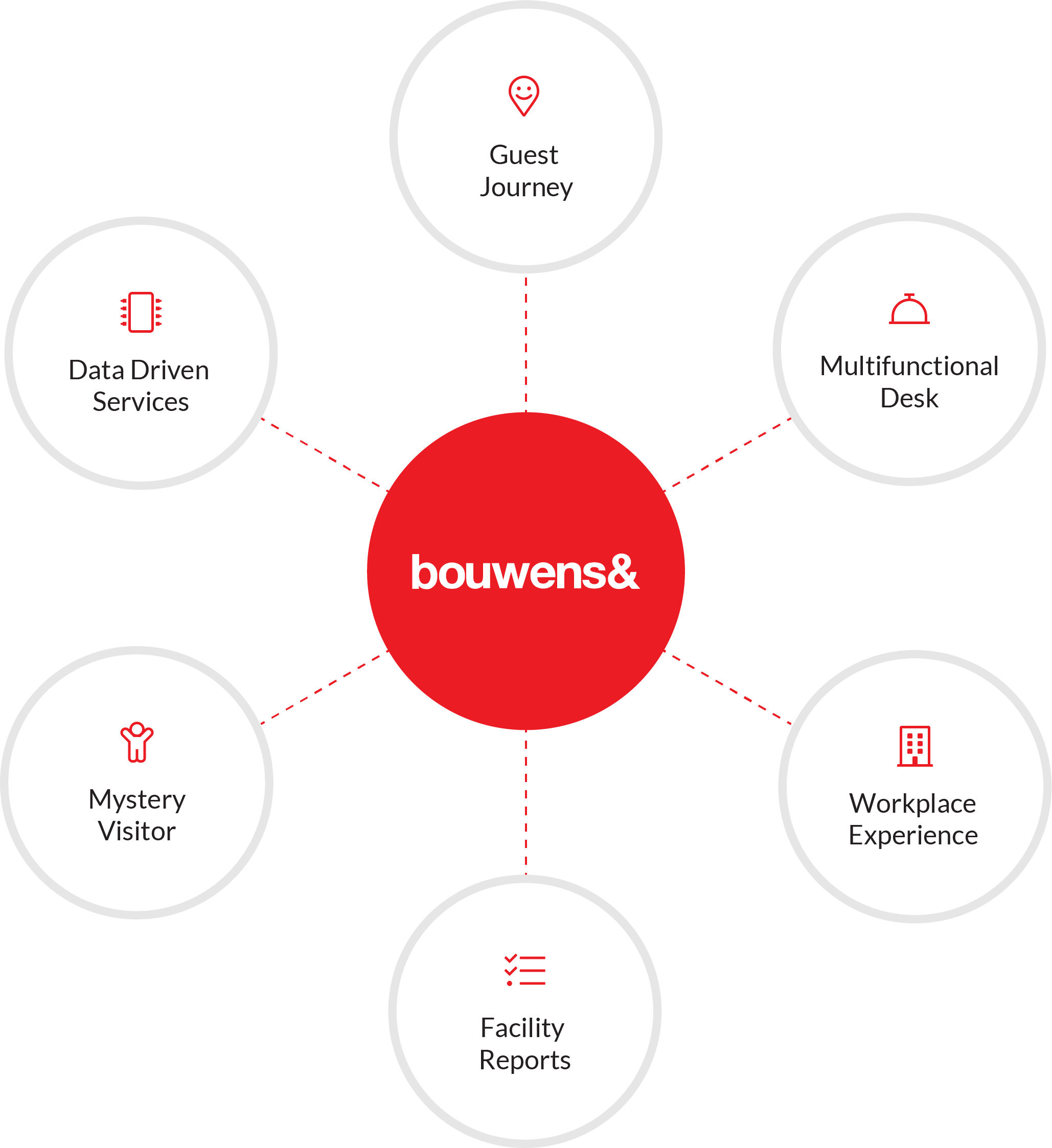 Multifunctional Desk
Your reception too can be a Multifunctional Desk. What if people can go here for meeting room reservations, fleet management, or complaints? What if this Multifunctional Desk is the go-to spot for secretary and office support tasks such as scheduling, travel management, delivery, and phone services as well? Welcome the reception of the future, and the future of receptions.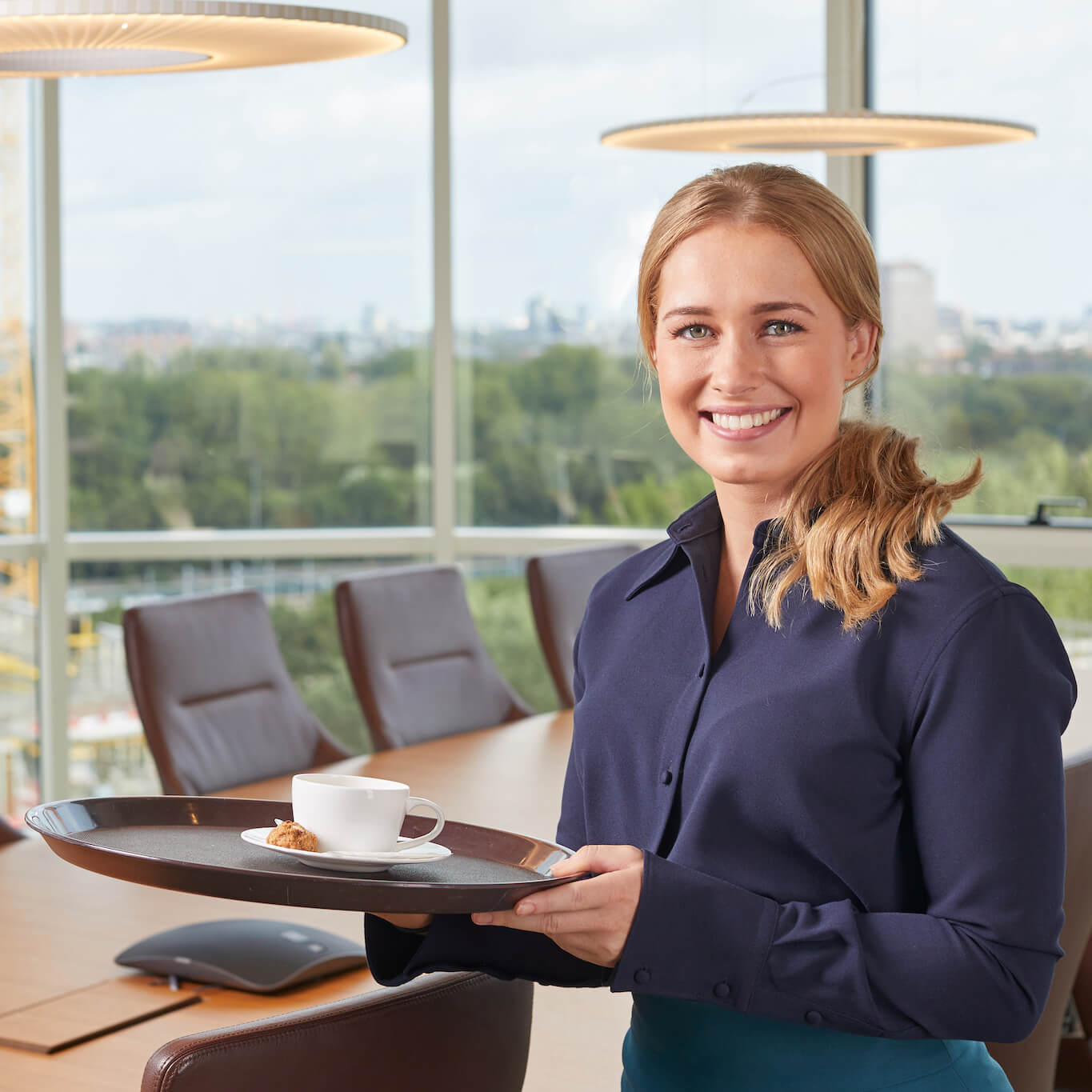 Workplace experience
We'd be happy to coordinate all facility supplier activities and assess all tasks performed. Let's build one team out of all your facility suppliers! More efficiency, greater end user satisfaction: this is the workplace experience in full effect.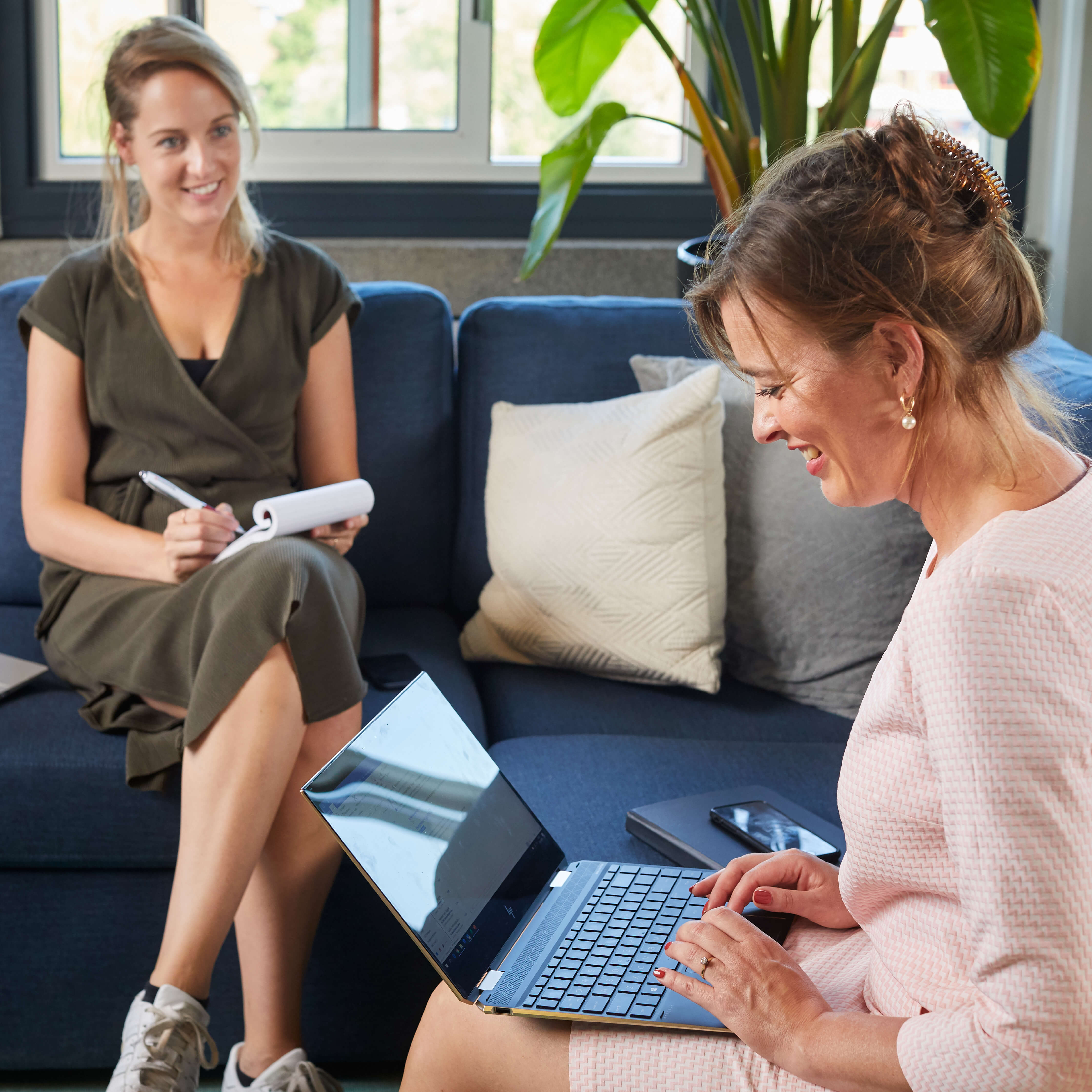 The platform for all your facility services
Finally! This is the first app that creates a real-time connection between your facility management, suppliers, employees and visitors.
ARRIVED@ offers tangible insights based on data driven services. Improve the overall level of service, create an agile facility organisation, and cut costs. It's time to use your skills as a director and focus on the things that matter.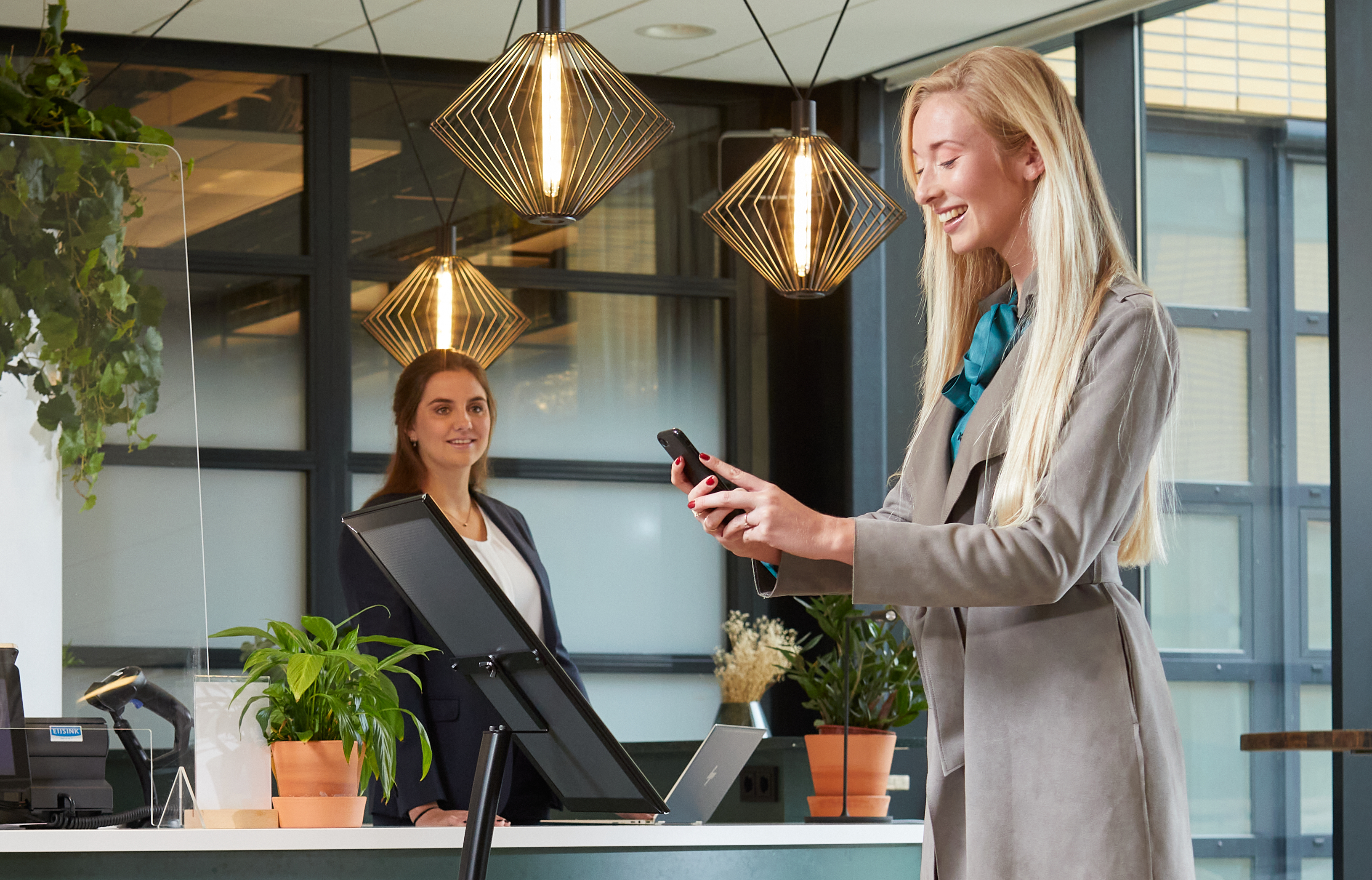 The dashboard gives the facility manager access to valuable insights; all objective and available in real-time. Clear graphs and stats make it easy to follow trends and needs.

Facility suppliers and their inherent costs follow office use (pay-per-use).

Every employee and visitor becomes a possible mystery visitor. They give ratings that constantly show the general satisfaction about your facility services.
Reports and tasks go from reporter to solver, via the app. Your facility service desk becomes redundant.

Facility suppliers register their activities, communicate directly, and perform as one team.

Employees know who is in the office at any time and easily arrange meetings.

Visitors register online and are immediately put in contact with their appointment.