bouwens& DLA Piper
DLA Piper in Amsterdam is the Dutch branch of a large international law firm operating in 30 countries. They provide corporate legal services, tax consulting, and notary services. DLA Piper prides itself on standing besides their clients and focusing fully on their needs. Like us, they build personal relations with their partners.
Former situation
DLA Piper was ready to take the next step in the focus on their clients. The service level was to feel like that of a five-star hotel. Also there was an increase in activity after business hours, which required additional support. The reception service and the security service were to form one team, with one approach and a constant high quality.
Solution
For this transition DLA Piper chose bouwens& as a partner. We added Hospitality Hosts and Security Hosts to the existing team. The latter do not only function as security officers, but also double as friendly, inviting hosts. Employees and visitors are enthusiastic about the high level of service. Bouwens& takes care of all paperwork, salary administration, rosters, and other elements such as training and development.
Willy van Wijngaarden, facility manager at DLA Piper: "Our old, traditional reception services were not bad, but no longer good enough."
With 'traditional', Willy means that guests were received and then pointed to their appointment in a decent fashion. At night, a security officer performed traditional security tasks. Traditional, but not distinguishing.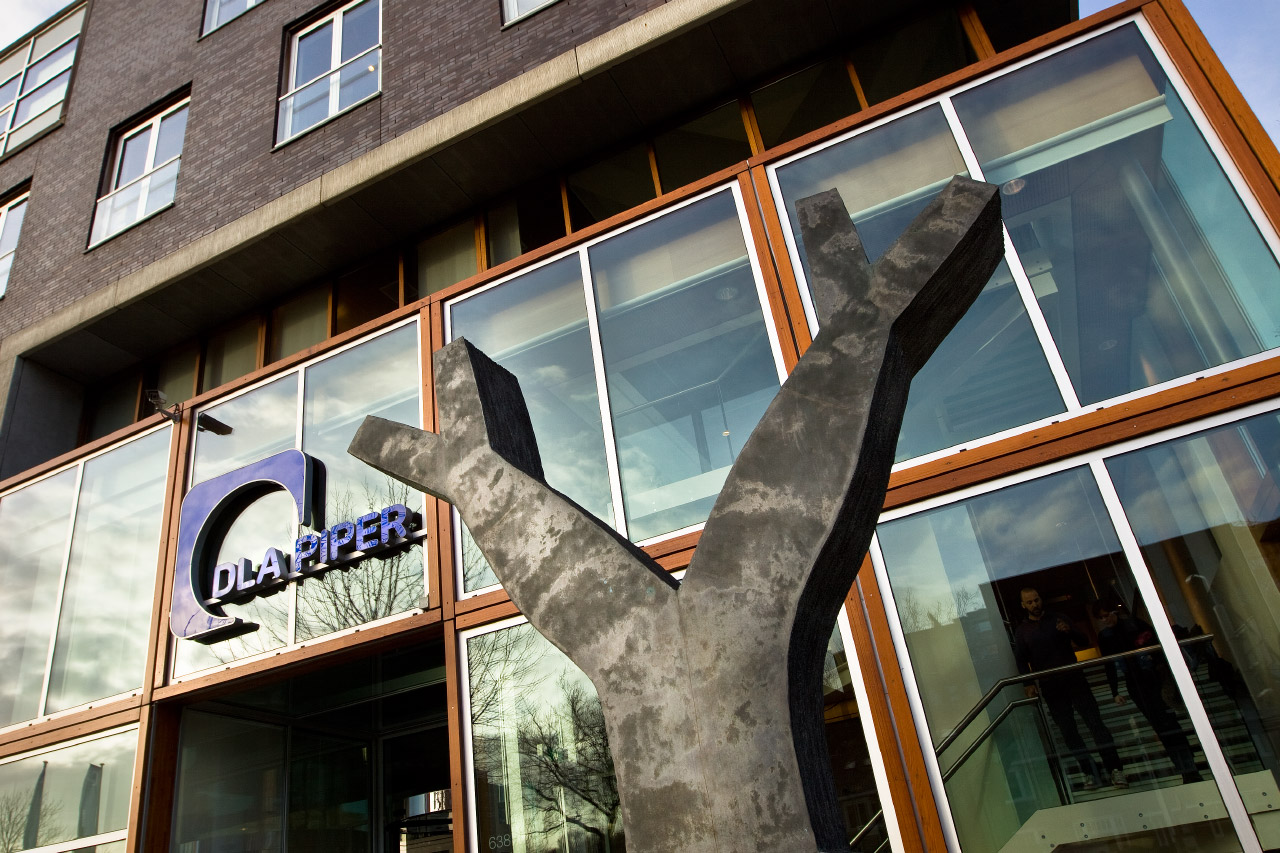 Van Wijngaarden: "After exploring the market I found bouwens&. A befriended law firm was already contracting bouwens&'s services and spoke highly of their work." After just one initial conversation on the telephone, van Wijngaarden predicted the quality of service to be excellent. "It's not just what was said, but how it was said. In hindsight I can say that bouwens' own operation is a reflection of the work they do for clients." DLA then visited the reference clients of several suppliers, and bouwens& proved to be the best facility specialist for the job.
"bouwens& seemed to always know what was important for our clients and for our own organization."
Today DLA Piper works with several Hospitality Hosts and Security Hosts. Bouwens& takes care of the salary administration and staff training. We offered extra courses based on the specific situation at hand, also for DLA Piper's employees in the old team. In case of sick leave or holiday we arrange pre-trained flex workers as replacement. "Before the start of service bouwens& made a thorough oversight of our situation, our requests, and our guests' experience. That lead to a number of great ideas. Details such as the controls of our glass elevator. As it turned out guests often didn't understand those. Bouwens& pointed that out."
DLA Piper's Hospitality Team has been operational for some time now. "During business hours the Hospitality Hosts cater to our guests' every need. At night, the Security Hosts facilitate any possible request of our employees." For anything related to the front office, Willy only has to contact bouwens& to solve potential obstacles.
"The people at bouwens& stay involved in a proactive way. Whenever needed they come up with practical solutions fast."
Willy emphasizes the pragmatic mentality at bouwens&: "After the implementation of the team, they stay close to monitor progress. This goes for their management as well. Committed, leading, and frequently present at our office; they know what's going on and what needs to be done."